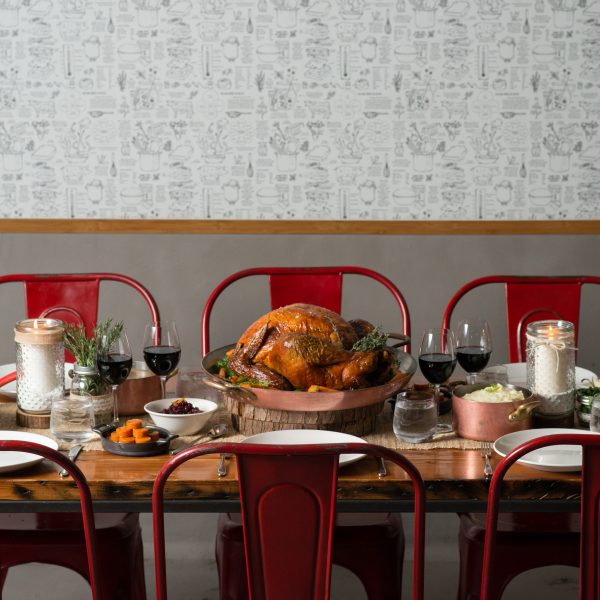 Turkey to Go
$319.00
Each package includes: 
16-lb Sage-Roasted Organic Turkey, Sliced
Traditional Giblet Gravy
Dried Apricot, Chestnut & Brioche Bread Stuffing
Maple-Glazed Sweet Potatoes
Mashed Yukon Gold Potatoes with Chives
Buttered Baby Carrots
Brussels Sprouts with Toasted Almonds
Wild Flower Honey & Ginger-Infused Cranberry Sauce
Housemade Railtown Dinner Rolls & Focaccia Bread with Sweet Butter
Organic Mesclun Greens with Candied Walnuts, Citrus Segments, Aged Sherry Vinaigrette
Classic Pecan Pie with Chantilly Cream
Railtown's 'heat-and-serve' Holiday Turkey To-Go packages feature a 16-lb. sage-roasted turkey accompanied by all the traditional festive fixings – including maple-glazed sweet potatoes, Brussels sprouts with toasted almonds, and dried apricot chestnut stuffing – plus homemade pecan pie with Chantilly cream for dessert.
Available for $319 plus tax, traditional holiday dinners are designed for eight to 10 guests and additional sides can be ordered on an à-la-carte basis for larger crowds.
Out of stock